Gazans fired American flag, Waving Iranian Flag
Palestinian citizens in Gaza, despite living in harsh conditions and least of life, are still certain to support resistance movements and mentioned they will never give up their struggle until complete freedom of entire Palestinian lands.
As reported by Qods News Agency (Qodsna) large number of Palestinian people, mostly Gazans came to streets to deliver their message to nations in entire globe, that their demand is the freedom of entire Palestinian lands and the only way to achieve this target is resistance and support to resistance movements.
In this regard the people of Palestine held a rally throughout Gaza and West Bank and condemned the triplet missile attacks of US, UK and France over Syrian airspace and burned the flags of the invaders and from the other hand in a symbolic action to admire Iran's support to resistance they waved Iranian, Syrian, Palestinian flags and Hezbollah flag.
Below there is a photo release of the event: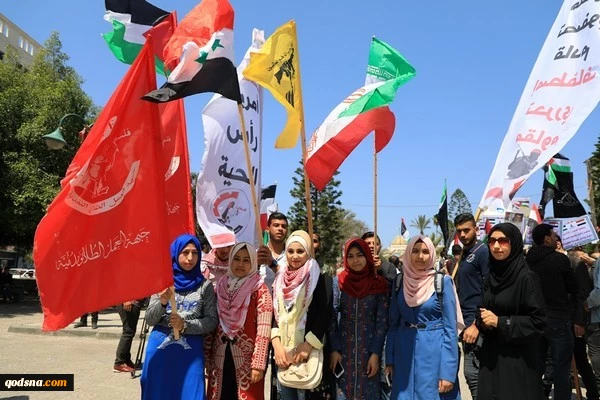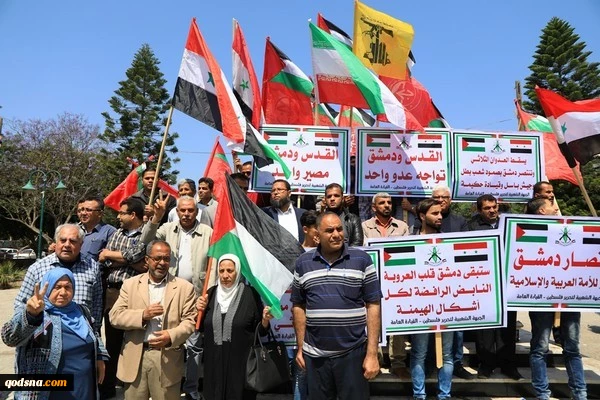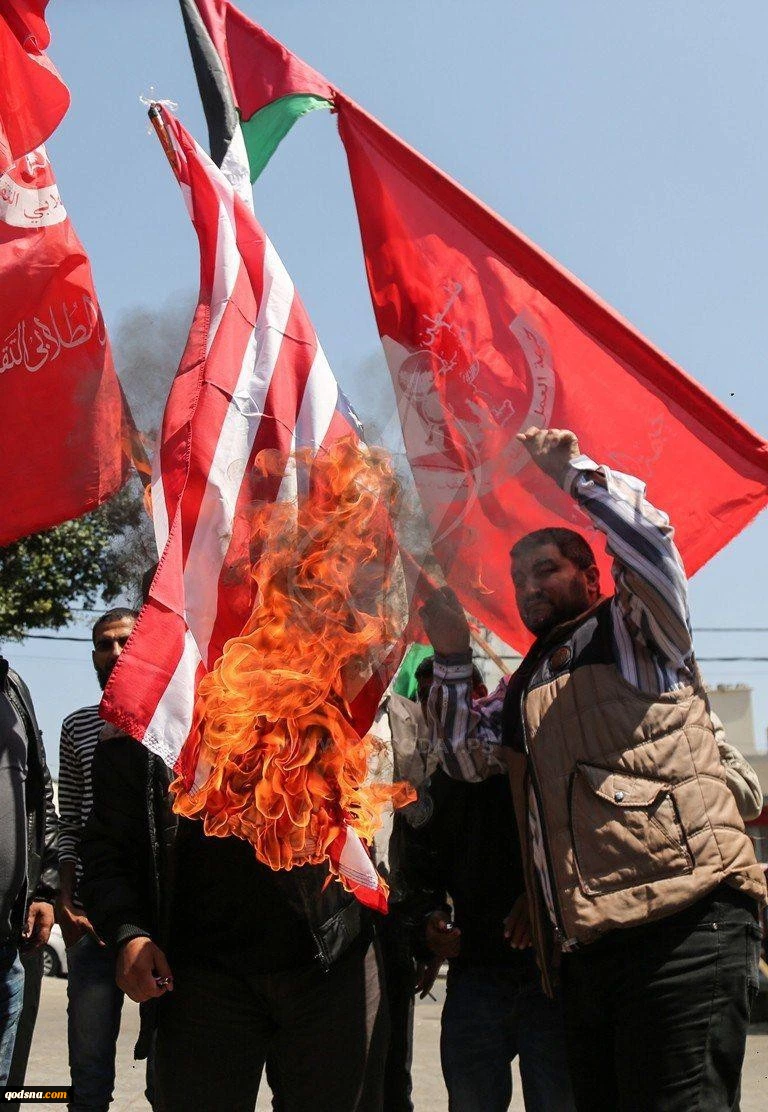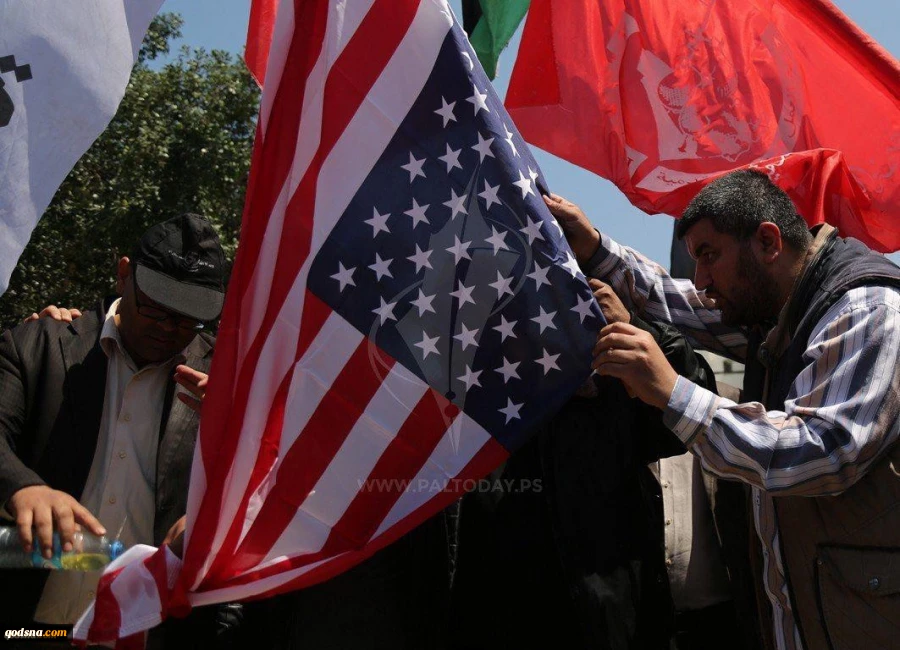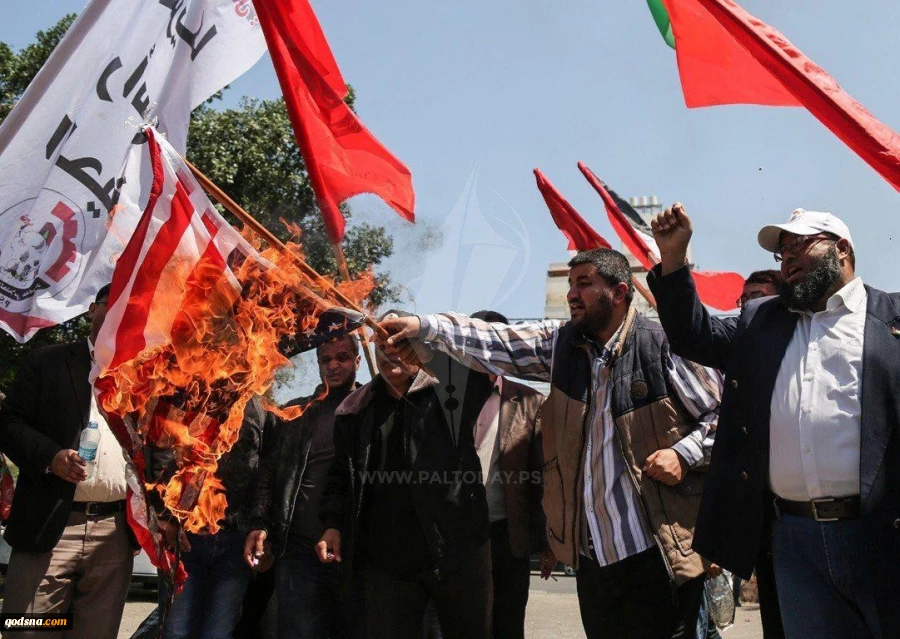 ---